Prestigious and professional import and export customs service
AirAsiacargo not only provides transportation services; freight forwarding; Express delivery. We have been expanding; development of accompanying services; meet all needs of customers on matters related to goods.
AirAsiacargo provides Customers with the best information; Best support during import and export customs procedures. Through fast and convenient import and export customs clearance services.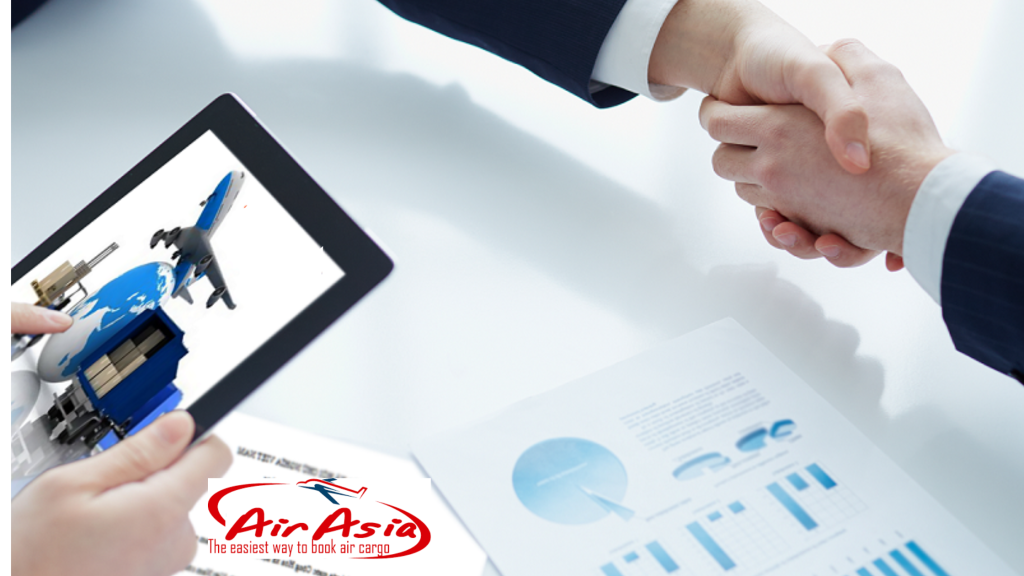 What is customs clearance service?
These are the jobs that the Customs Service Company performs customs declaration procedures to clear goods for import and export shipments of customers. In return, the service provider will be entitled to an agreed service fee.
Customs declaration service providers can be individuals, usually customs service companies. Customers using customs clearance services are individuals or organizations wishing to clear customs for goods. It can be a manufacturing company, a trading company, a business household with legal status…
Customs clearance service has 2 main options:
1. Customs declaration: the unit or individual receiving the service uses the introduction letter on behalf of the goods owner to carry out customs clearance procedures. The service provider does not appear the name of the legal entity (or individual) on the customs documents.
2. Customs agents: service companies (individuals are not allowed to do) in their own name and use their digital signatures to declare declarations, duplicate documents to submit customs dossiers. The service company uses its own name to do the service
Prestigious and professional import and export customs clearance service at AirAsiacargo
Customs clearance services for key items such as:
Garments
Medical equipment, biochemical tests
Fertilizers, pesticides
Industrial, semi-industrial machinery
Woodworking machinery
Specialized vehicles: wheel loader, excavator, bulldozer, road roller, drill motorcycle, crane truck, …
Bolts, rivets, drill bits,…
Hand tools, hand tools
Industrial chemicals, Printing chemicals
Disinfectant chemicals for medical and household use
Plant protection products
Consumer goods
Electronic equipment and components
Frozen meat products, animal by-products after slaughter
Food products, food additives
Raw materials for animal feed, aquatic feed
Cosmetic products, cosmetic chemicals
Import of cars, Auto parts
Solar battery
…….
Customs clearance services of all types of import and export
Customs services for import and export business
Types of temporary import for re-export, temporary export for re-import
Types of processed goods, goods manufactured for export,
On-site import and export customs services
Non-commercial goods,…
……..
Specialized cargo services
Apply for an import or export license
Classification of medical equipment
Apply for a license to import medical equipment
Plant-animal quarantine,
Fumigation of exported goods, inspection,
State quality inspection, food hygiene and safety
Food product announcement service
cosmetic publication service,
Declare imported chemicals,
Conformity service and product conformity announcement
Inspection of imported and exported goods, inspection of conformity with standards of imported goods
……….
Services related to customs clearance
Tax refund service due to overpayment, overpayment, due to cancellation of customs declarations already paid for import tax, (Refund of import tax and value added tax).
Cancellation of customs declarations due to: incorrect declaration, wrong declaration, no goods,…
Declare/edit manifest
C/O application procedure services for forms: Form A, Form B, Form D, Form E, Form AANZ, form AK, Form AJ, …
Package customs service from A-Z
Service of packing goods with wooden bales, closed wooden bales, palletizing, …
Service of transporting goods from the port to the enterprise warehouse by light trucks, heavy trucks and container tractors of all kinds.
Import-export procedure services and necessary import-export related services.
AirAsiacargo also provides many other services to meet all the needs of customers:
Fruit express delivery in Airasia Cargo
Courier service from Vietnam to China cheap, reputable, quality with Airasiacargo