Price list, the calculation of international sea freight rates
Price list, the calculation of international sea freight rates
Sea freight is currently becoming a service chosen by many businesses. The number of goods, the volume of goods of the same size are not restricted; This is a great advantage over other modes of transportation. With the characteristic of long transit time, but the freight is much cheaper. With many advantages, however, not all importers and exporters understand how to calculate sea freight to minimize costs.
AirAsiacargo with a wide network, we are pleased to provide the necessary information, hoping to answer your questions. Below is the information about the price list, the calculation of international sea freight rates.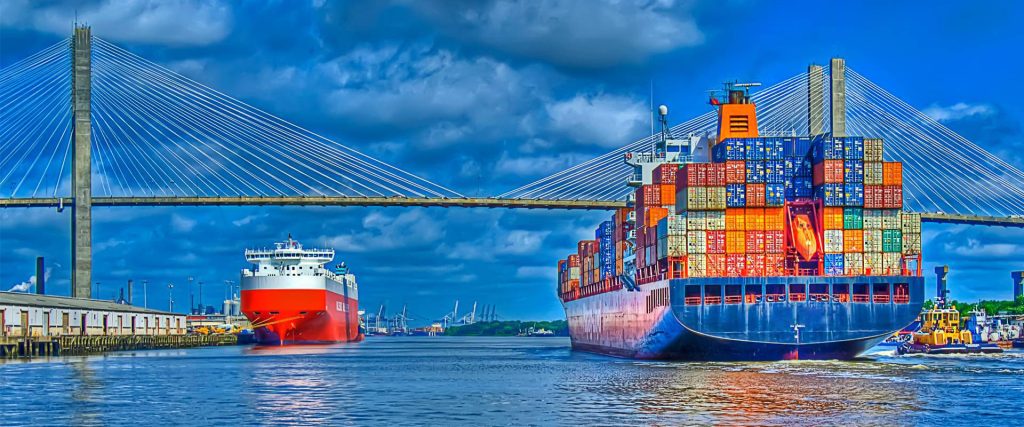 Sea freight:
Price is understood as the costs to be able to transport goods from the sender to the receiver on a container or CMB (cubic meter). Sea freight is not fixed, but the difference between the distances of the routes will have some changes.
Sea freight has some rules on who must pay the fees, depending on the Incoterms delivery terms; AirAsiacargo will support detailed answers for customers.
How to calculate sea freight rates
Unit for calculating sea freight : 2 methods
Actual weight of the unit shipment to be weighed.
Actual volume of the shipment. Calculate according to the formula: Length x Width x Height = Number of cubic meters.
Value of sea freight calculation: apply according to international standards as follows
1 ton < 3CBM heavy goods, applied according to the KGS price list.
1 ton >= 3CBM light cargo, CBM price list applies.
In addition, AirAsiacargo also provides internal transportation services; Meet all your needs.
Sea freight for a variety of items:
Shipping most items without restrictions on volume, quantity and size. In addition to goods that are strictly prohibited to be transported in any form; Most ocean freighters accept most types of cargo. Sea freight will be divided into categories of groups to get the most optimal transportation plan.
Goods with physical and chemical properties such as: easy to absorb moisture, dangerous goods such as chemicals, solutions, volatile goods such as powders, etc.
Goods that are easily affected by the environment such as spices, tobacco, tea, etc.
Aviation is affected to other goods: construction materials, industrial materials, etc.
Canned goods, canvas shoes, toys, metal.
Mineral.
Frozen goods: frozen meat, fish, shrimp, crab.
Item is heavy.
AirAsiacargo will advise directly on the items; most suitable to the needs and criteria of customers.
International shipping cost by sea:
OF: Ocean Freight: sea freight does not include surcharges
Additional fees include:
Documentation fee: Fee for shipping lines to make bill of lading and paperwork for export shipments
THC (Terminal Handling Charge): Surcharge for loading and unloading at the port
CFS (Container Freight Station fee): Charge for loading and unloading, warehouse management at the port, for LCL
Seal: Fee for sealing lead.
AMS (Advanced Manifest System fee): Customs declaration fee for goods to the US and China.
AFR  (Advance Filing Rules): Customs declaration fee for goods going to Japan.
BAF (Bunker Adjustment Factor) fee: Fuel price fluctuation surcharge.
PSS (Peak Season Surcharge): Peak season surcharge.
ISPS (International Ship and Port Facility Security Surcharge): Security surcharge.
CIC (Container Imbalance Charge): Surcharge for unbalanced container.
COD (Change of Destination): Surcharge for change of destination.
DDC (Destination Delivery Charge): Surcharge for delivery at the port of destination.
D/O (Delivery Order fee): Delivery order fee.
ISF (Importer Security Filing): Security declaration for importers for goods going to the US.
Cleaning fee: Cleaning fee.
Lift on/lift off: Lifting fee.
Other surcharges depending on the route, other required items.
Surcharge for international shipping by sea:
Sea freight surcharges are charges added to sea freight in the shipping line's tariff.
The purpose of these surcharges is to compensate the shipping line for additional costs or loss of revenue due to certain reasons (such as changing fuel prices, loading and unloading at ports, witnessing are from…).
These surcharges often change, and are not fixed. When calculating the total cost, the shipper should pay attention to avoid omitting the surcharges that the shipping line is applying on the transport route that the shipment will go.
AirAsiacargo provides other related services:
International transport by many modes: road, rail, air.
Domestic and international express delivery.
Services of Logistics.
Other services.
AirAsiacargo provides information on price lists, international sea freight rates. We hope to bring information to answer your questions. For more details, AirAsiacargo will directly support you.
Visit the website http://airasiacargo.vn// or https://indochinapost.com// to know more details and get a free quote.
Our other services:
Express delivery from Vietnam to Nantes